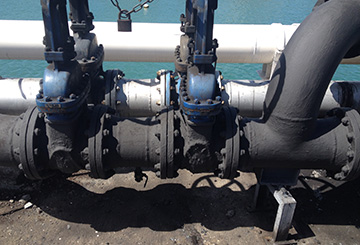 MetalTec TC was developed by NASA in the United States after several years of research in the early 2000's.
One of its most remarkable characteristics is that it can withstand temperatures up to 260 ° C. with a thin layer of paint.
This makes MetalTec TC the most advanced product in its field, as it can withstand higher temperatures than any other TIC over long periods of time.
MetalTec TC product is an insulating ceramic coating, widely acceptec as the best thermal insulation coating today on the market.
It has been used in many different industrial installations all over the world, such as oil & gas, mining, food processing plants, shipping, etc.. Those various applications, which vary from one customer to another, demonstrate all the benefits and adaptability of the MetalTec TC.
Conclusions
We have just mentioned some of the many different uses of MetalTec TC. However, our customers are always thinking about additional applications, whether in construction, industry or leisure. Do not hesitate to contact us if you have any queries.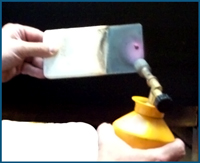 Here is a metal sample coated on 50% of its surface with 2 mm of MetalTec TC. After applying a flame on the unprotected part for 5 minutes, an infrared thermometer reads 400° C while the coated part remains between 30 and 40° C and stays safe to touch...